White Rose Family Dental Helps You Understand Dental Insurance
Whether you are changing jobs or just changing dental insurance providers, the process of choosing coverage can be cumbersome. Fully understanding dental insurance will help aid you in choosing the correct coverage for yourself or your family and can have the potential to save you hundreds or even thousands of dollars. Let's start by explaining some of the basics.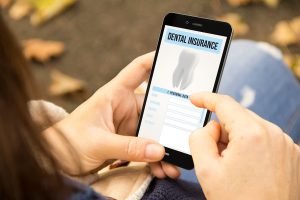 What is dental insurance?
In essence, Dental insurance helps lower the overall cost of dental care that an individual or family would have to pay out-of-pocket. Not all insurance plans are created equal and not all procedures are covered by insurance. However, without dental insurance, receiving dental care especially root canals, crowns, bridges and implants could be very expensive even for working families.
How does insurance work?
Dental insurance, like other insurances, is the practice of paying a coverage provider a "premium" in exchange for insurance. The premium is often charged monthly, or if you choose a plan through your employer, it can be withdrawn directly from your paycheck. The cost of your premium depends on what type of plan you choose. The National average of dental coverage is somewhere between $26-$47/mo.
As long as you pay your premium you will continue to have coverage for procedures that are outlined in your plan. You will want to make sure you are selecting a plan that works for you and your family based on their dental needs.
There may be a deductible associated with your coverage plan. Many dental plans are set up so that you must "meet your deductible" before your provider begins to share dental costs. What does this mean? Say you chose a plan with a $50 annual deductible with an 80/20 cost share plan. You would need to spend $50 on dental procedures before the insurance provider starts sharing any additional costs. Once
you meet the deductible; a $1000 dental procedure would then cost $200 out-of-pocket rather than the full amount if you were uninsured in this example. The insurance provider would cover the difference if the procedure is an approved procedure covered by your plan. Insurance companies not only want you to be covered, but they hope that you use the coverage because it will keep costs down for yourself in
the long run.
Who should you select as a primary dentist?
There are certain things you need to be made aware of when choosing a primary dentist in your coverage plan. See the previous article here about what to look for when choosing a dentist in York, PA. In addition, make sure the dentist you select is "In-Network", as opposed to "out-of-network". Choosing an in-network dentist means choosing a doctor and facility that has agreed to accept a discounted rate for
certain covered services under a given health plan in order to be a part of the network. White Rose Family Dental LLC for example, is considered in-network for many major insurance providers like Delta Dental, United Concordia, Cigna, Metlife, United Healthcare, Aetna and many more. Selecting a primary dentist that is in-network for your plan can save you thousands of dollars. If you want to stay with your
current dentist, ask which insurance plans they accept. Some dental insurance companies have an extensive network of providers while others may require you to switch to an in-network provider to obtain coverage. When considering an insurance provider, check to see if dentists are available in your local area to keep your costs low.
Other important facts:
What is normally covered by dental insurance?
Preventive care is typically covered at 100%, but restorative care is often reimbursed at 80% and Crown and Bridge work may only be covered 50%. In these cases, your dental insurance company picks up its portion of the costs and you pay the rest of the dental bill. Cosmetic care such as bleaching or veneers are typically NOT covered. Be sure to understand the full extent of what is covered and choose a plan that works for you and your family's dental needs.
● Preventive dental care: Most dental plans cover you for certain preventive care at $0 cost. This often includes a dental exam and cleaning every six months, as well as certain types of x-rays. There may also be coverage for fluoride varnish and sealant application in children.
● Restorative care: This includes everything from fillings for cavities and tooth extractions, to root canals, crowns, bridges, dentures, and more. Treatments like these range from basic to major. The more complex and specialized your dental care, the more costly it may be. If you
expect to need dental care that goes beyond your preventive dental exams, you may want to explore dental plans that offer you more coverage for restorative services like these.
● Orthodontic care: This area of dental specialization is focused on correcting teeth and bite alignment. If you or a family member expect to need this type of dental care, look for dental insurance that includes coverage for orthodontic services.
Maximum Cost Limits
Dental policies also have annual maximums that limits how much it spends for your dental care. Once you reach your annual maximum, you pay for all of your dental care for the rest of the year. Dental policies may have both overall annual maximums and annual maximums for specific care, such as dentures or braces. Depending on your individual or family needs, you will want to make sure the maximum limit is suitable for your situation.
How can White Rose Family Dental LLC help you?
White Rose Family Dental LLC offers a full range of dental services ranging from preventive dentistry to complex restorative dental care to patients of all ages. We are the one-stop dentist for your entire family! By being in network with most major insurances, we assure you that you will keep your out of pocket costs low while obtaining the highest level of dental care.
Please call us at 717-822-0272 or click here book an initial appointment!
We are accepting new patients,