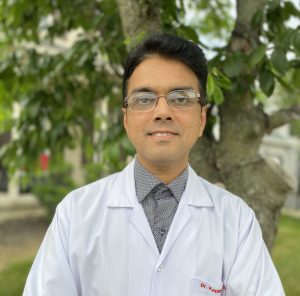 "Your Smile is Precious. Let's preserve and enhance it, together"
Mission:
My mission is to provide and optimize oral care through exceptional dental treatment. I love helping people, especially those that are afraid or fearful of the dentist. As a compassionate and caring dentist, I strive to build long lasting patient relationships by listening to their concerns. My goal is to be one of the most trusted providers in the local community.
Education:
Dr. Kaushal Kapadia graduated from the prestigious University of Pennsylvania, School of Dental Medicine with several honors and distinctions. He has also completed a 3 year residency in Conservative Dentistry and Endodontics from India.
Continuing Education and Professional Experience:
Dr.Kapadia is a strong believer in continuing education. Every year he takes numerous courses, lectures, and hands-on training sessions to further hone his skills and provide the most updated treatment modalities to his patients.
Dr.Kapadia has broad clinical experience along with an in-depth knowledge in treating medically complex cases. He is very comfortable with all age groups including kids and elderly patients and has a flair to put patient's anxieties at ease. He believes in offering treatment you can trust, at prices you can afford.
Life and Hobbies:
In his spare time, he is busy volunteering at local community outreach programs, gardening, reading books and spending time with his family which includes his wife of 15 years and two wonderful daughters aged 12 and 8.