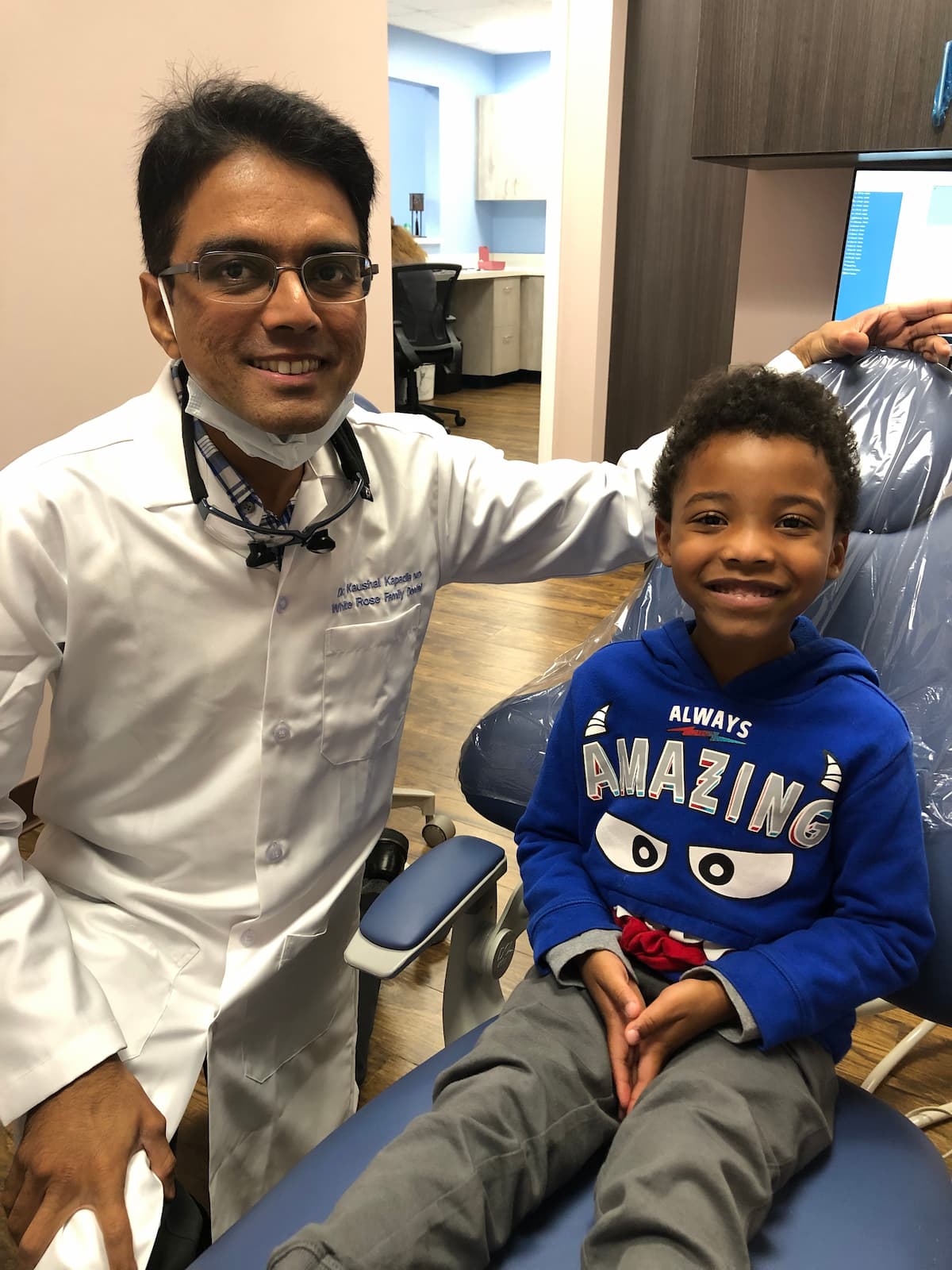 Pediatric Dentistry
At White Rose Dental, your child's dental health is our top priority. Receiving excellent dental care at a young age will set children up for a lifetime of healthy smiles and positive dental experiences.
We understand the unique needs of younger patients and work closely with families to help children develop a healthy smiles from an early age. Our team provides comprehensive pediatric dentistry services including cavity prevention, routine cleanings and checkups, restorative treatments, and emergency pediatric care if needed.
Call us at 717-822-0272 or click here to set up an appointment.
What to Look For In Pediatric Dentistry Services
When looking for a pediatric dentist, it's important to consider the following:
Education & Experience: Dr. Kapadia has a host of academic credentials and accolades, but his passion for helping young patients truly sets this practice apart. Through our extensive experience treating children, we have developed the specific knowledge and skills needed to help young patients.
Communication Skills: A good pediatric dentist will be able to explain procedures and treatment options in a way that is easy for children to understand. We take extra care to put children at ease and make them feel comfortable during treatment.
Availability: We offer extended office hours and an accessible location to ensure that it is convenient for your family's schedule.
Office Environment: Our practice is clean, welcoming, and child-friendly. Our staff is committed to creating a friendly, safe space for children.
Payment Options: We offer a wide range of payment options. Click here to see the full list.
Call us today at 717-822-0272 to schedule a consultation to meet the dentist and tour the office before making a decision.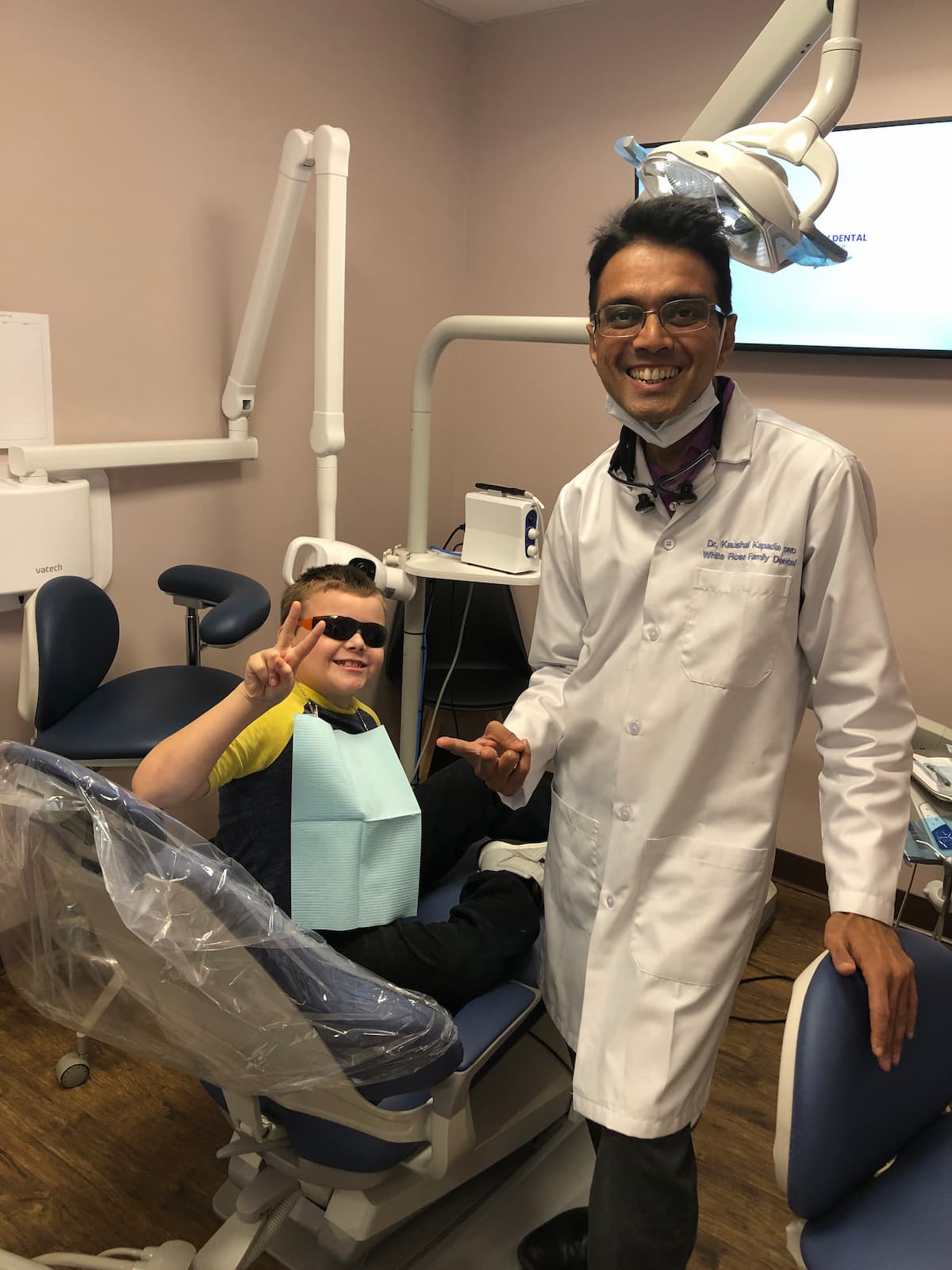 Dentistry for the Entire Family
Unlike pediatric dentists in York, PA who only serve children and teens, we offer dental care for all members of your family. Going to the dentist as a family sets a positive example for younger members of the family. We have the expertise and care to create a positive experience for patients of all ages.
request an appointment
Our Pediatric Dentistry Process
We strive to make the experience easy, even fun, for you and your child. Here is an overview of the process:
Scheduling an appointment: The first step is to schedule an appointment for your child or teen. You can either call us at 717-822-0272 or click here to schedule your appointment.
Consultation: During the initial consultation, the dentist will ask you about your child's medical history and any dental concerns you may have. We will also examine your child's teeth and mouth to assess their overall oral health.
Treatment Plan: Based on the results of the consultation, the dentist will develop a treatment plan tailored to your child's needs, as well as any necessary restorative or orthodontic treatments.
Treatment: We will explain the proposed treatment plan to you and answer any questions you may have. Then, and only then, will we begin dental services.
Follow-up Care: After the treatment is completed, we will recommend follow-up care to ensure that your child's teeth and mouth remain healthy.
Call us at 717-822-0272 or click here to get started.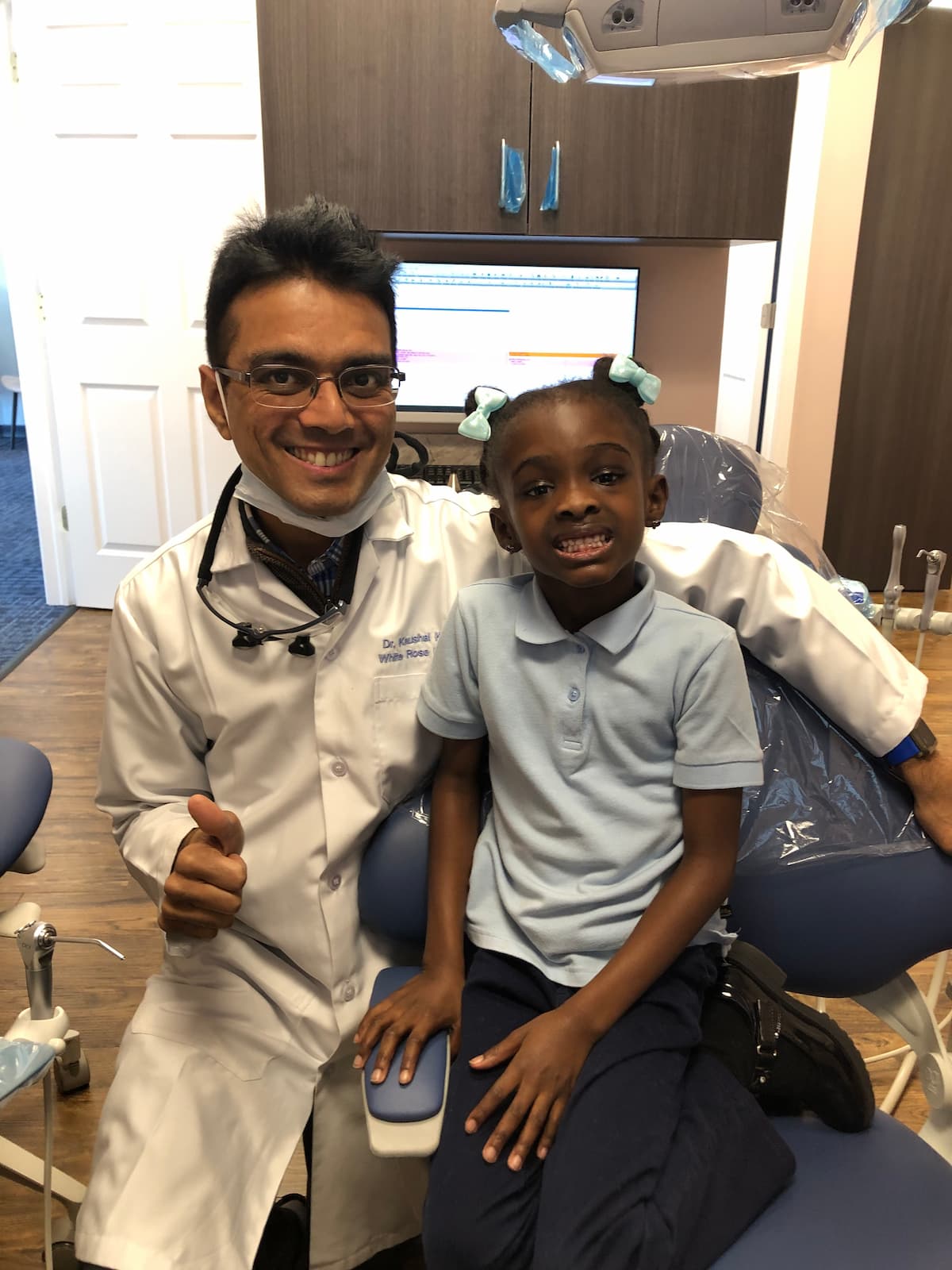 Preventative Pediatric Dentistry
Taking your child for dental cleanings is an important part of their overall oral health routine. We provide professional deep cleaning to remove plaque buildup, as well as cleaning areas difficult to reach under the gums - giving them that extra sparkle. We also apply fluoride treatments when recommended by our team of experienced dentists, providing even more protection against tooth decay.
request an appointment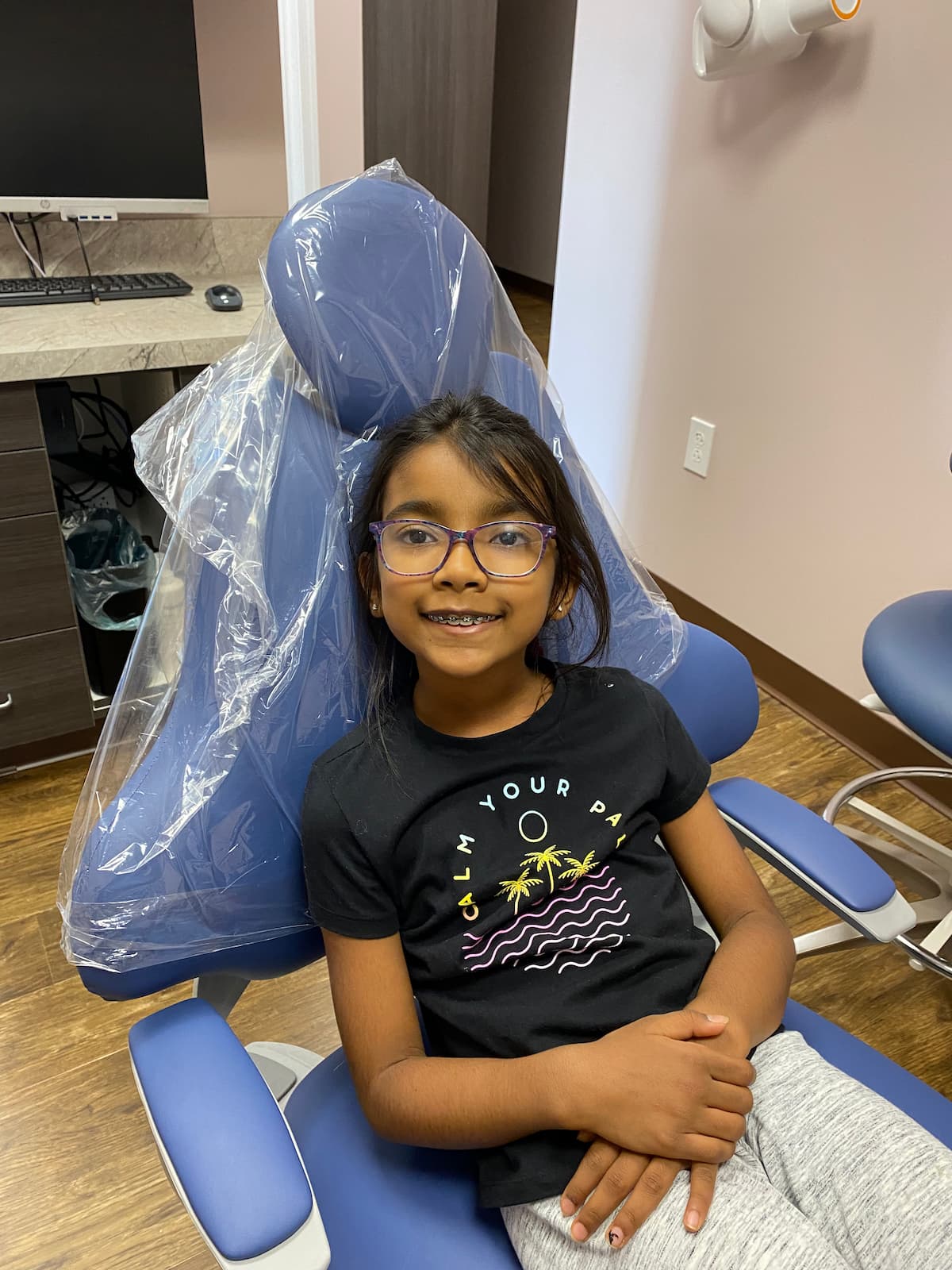 Oral Health Exams for Kids and Teens
After cleaning, we conduct a comprehensive examination - closely inspecting each tooth individually to detect any signs of damage, infection, or other issues that may need addressing at the earliest opportunity. By catching these problems quickly, before they become more serious, you can ensure your child has beautiful teeth and healthy gums to be proud of for many years.
request an appointment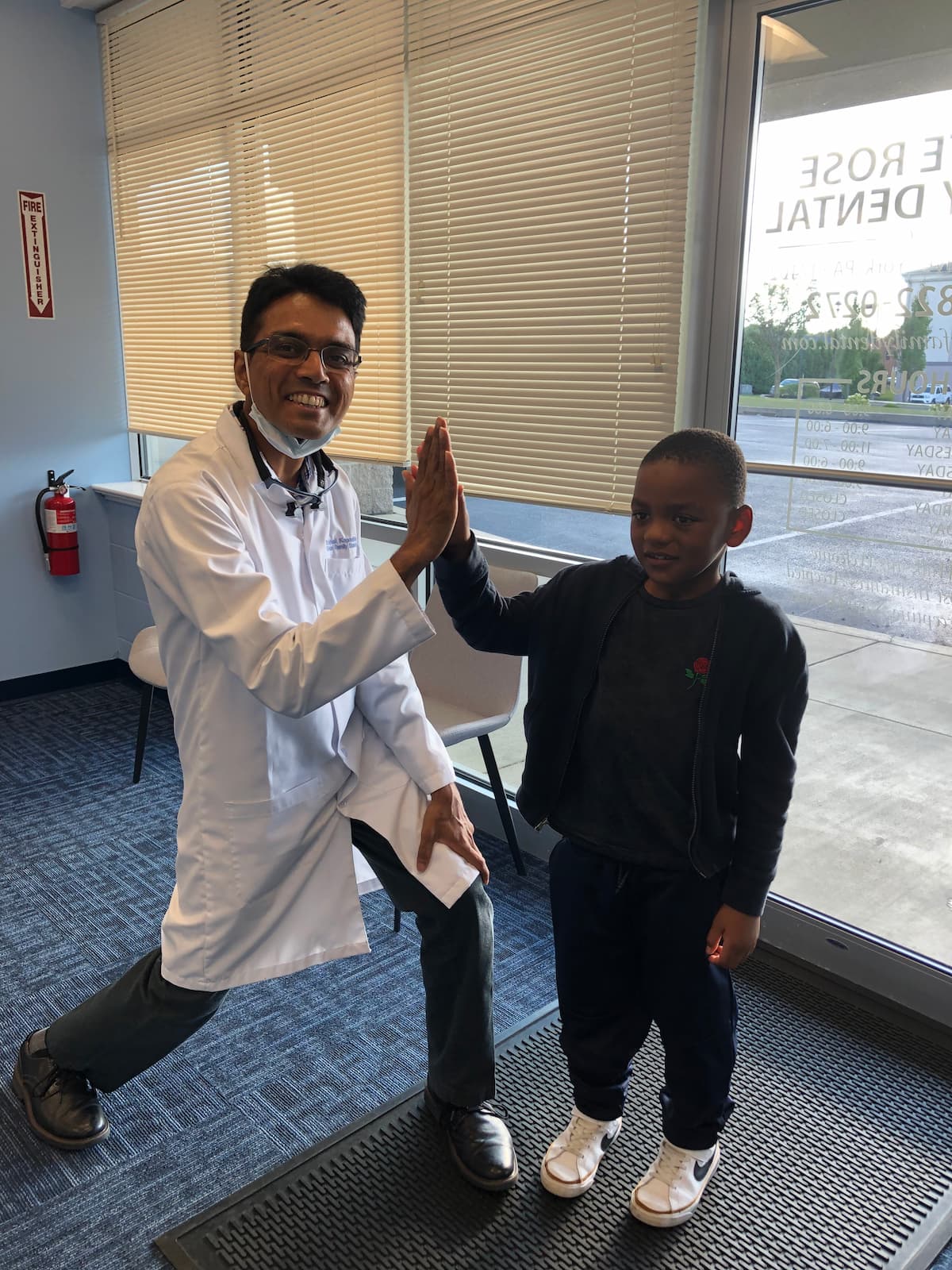 Restorative Pediatric Dentistry
It can be intimidating for a child to face tooth damage or loss, but our team is here to help. We offer a variety of methods for repairing broken teeth so they are indistinguishable from other healthy ones and use resin composites tailored specifically to the color of your child's original enamel. Additionally, we provide cosmetic care and provisional tooth-color crowns if fillings are not an option. Together we'll craft an individualized approach best suited to restoring your little one's mouth to perfect health.
request an appointment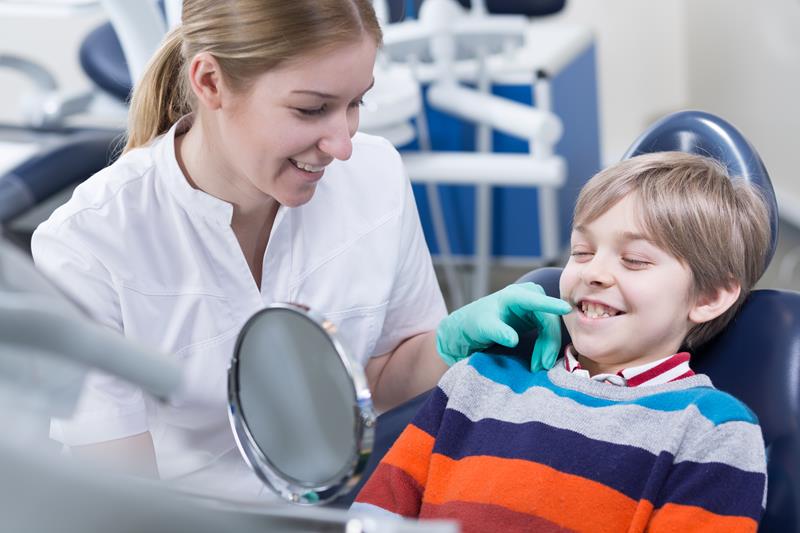 Emergency Pediatric Dental Care
Emergencies are never something any parent wishes for, but you can be ready if they do happen. Knowing your dentist's number and being educated on what to do in an emergency is vital. We offer a range of emergency pediatric dentistry services. Contact us right away if your child or teen is having a dental emergency. We see most emergencies on the same day, even on weekends.
request an appointment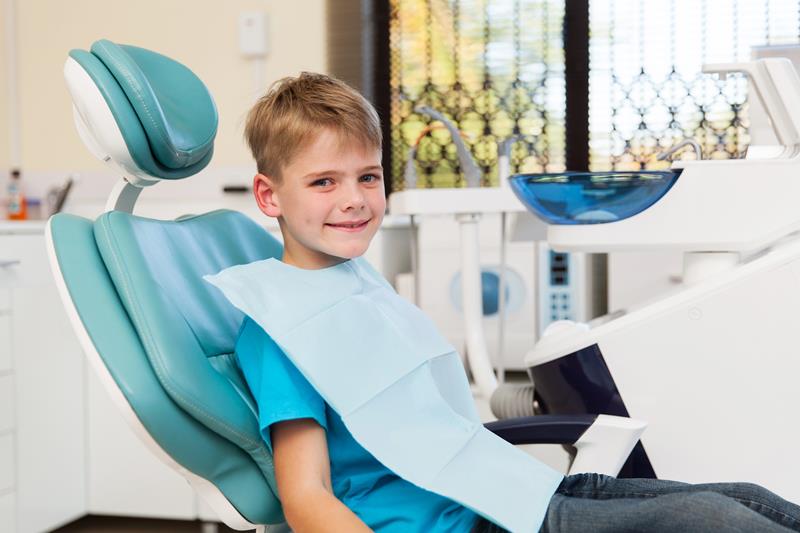 Orthodontic Referrals
It is important to diagnose orthodontic issues at the right age and begin orthodontic treatment (early intervention) at the appropriate time. We collaborate with a range of orthodontists and work with parents to identify the best time to begin orthodontic care.
request an appointment
Payment Options
We provide in-office financing options through Care Credit for those who need help paying for their care.
We take Medicaid for families who qualify.
You can also pay out of pocket, using cash, credit, or debit.
You can use dental insurance to cover some or all the costs. We take most dental insurance providers, including:

Argus – An Aflac dental plan.
Aetna
Assurant/DHA
Ameritas
Blue Cross Blue Shield
Capital Blue Cross
Cigna
Delta Dental PPO & Premier Plans
Guardian
Humana
Principal
Met Life
Mutual of Omaha
United Concordia
United Healthcare
UPMC Advantage PPO & Medicare Plans
Zelis/Maverest
Take the Next Step
If you are a parent or guardian looking for a pediatric dentist for your child, it is important to do your research and find a reputable and qualified provider. We would be honored to work with you to ensure that your child has a healthy smile for a lifetime. Call us at 717-822-0272 or click here to get started.