Everyone needs a dentist who can provide the best dental care, but it is not always easy to find the perfect fit, so you need to know how to choose your dentist. There are several dentists in your neighborhood. How to choose your dentist:
1. Research the dentist's credentials
Not all dentists are the same. Dentists differ vastly in their training, experience, and ability to care for your specific dental needs. Some dentists have undergone additional training in fields like Pediatric dentistry (children's dentistry), Endodontics (Root canal therapy), Orthodontics (alignment of teeth), etc. It's wise to choose a dentist that can perform a wide range of services and is capable of providing "comprehensive" or "complete dental care" to your entire family.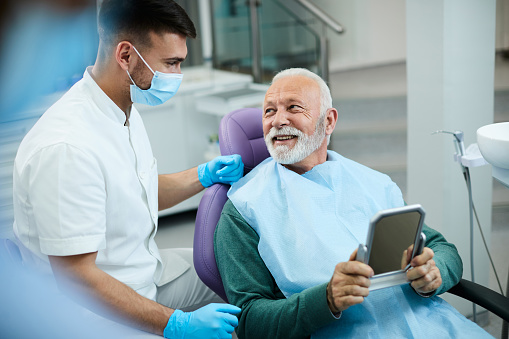 Researching a dentist's credentials is the first step in choosing the right dentist for your family. Check the dentist's website for detailed information about his/her education and professional background. Look for any mention of hospital-based internships or his/her experience treating complex dental cases.
Dr. Kaushal Kapadia has over two decades of experience treating individuals with dental fear, anxiety, or apprehension and offers services ranging from simple cleanings and checkups to complex root canal therapy, extractions, crown and bridge, implants, and dentures. We also see children starting at age 3 and perform most of the treatments in-house,  providing a one-stop-shop for the entire family!
2. Research your insurance network and request pricing
It is always wise to consult your dental insurance company and see which dentists in your area participate in your plan. Staying in-network can often save you hundreds or even thousands of dollars. Check your dental insurance company's website for local dentists, credentials, and reputation. It's a myth that by going to a "nonparticipating provider," you are getting superior service.
The price tag is just as important. Choosing the most expensive dentist in town does not necessarily imply you are getting the best service.
As with many things in life, cheaper dental care is not always cheaper in the long run. Good dentistry done right the first time can save you time, money, and pain (physical and emotional).
Often the least expensive dentistry isn't the most comprehensive; for example, you might have a rather large cavity in a tooth, and while you could put a big filling in it for less money, down the road, that tooth could crack, need a root canal, or worse yet, need to be pulled and an implant placed. So, you could have saved thousands of dollars for the price of an excellent-fitting crown the first time.
We at White Rose Family Dental participate with over 20 dental insurance plans because we strongly believe in serving the local community in York. Even though we are in network with multiple dental insurances, we do not let insurance companies dictate your dental treatment, we offer you treatment options that best serve your dental needs and try to maximize your benefits from your insurance plan.
3. Understand dental insurance coverage and costs
We want to remind our patients that dental insurance is not like medical insurance.
Most dental insurances have an annual deductible, the amount you must pay for covered dental services before your dental plan starts to pay. Usually, this deductible is $50, but sometimes, it may be more or less. Your deductible amount resets once every 12 months. Many dental plans follow the calendar year ( i.e. January to December) or contract year (e.g. July to June).
Even after the annual deductible is met, dental insurance will NOT pay for 100% of your dental services, unlike medical insurance. There is always a copayment involved with dental insurance plans. For example, services like crowns/dentures may be covered at 50%, whereas services like routine cleanings/checkups and diagnostic x-rays may be covered at 100%.
Some services may not be covered at all. (e.g. teeth whitening or Dental Implants)
A patient needs to call his dental insurance company first and understand the details of their dental plan. Remember, the patient is always responsible for the entire cost of the services rendered if the insurance company doesn't pay.
Almost all dental insurance plans have an annual limit, meaning they would only pay for that specific amount in a calendar year. Most dental plans have $1000-1500 as their annual limit; once the limit is reached, all further treatment will be completely out of pocket for the patient.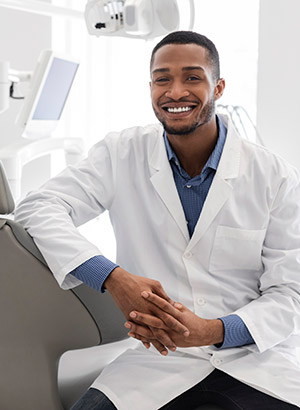 We at White Rose Family Dental would file all the claims on our patients' behalf and strive to receive payments directly from the insurance company so you only pay your share due at the time of service. Most claims are processed within 4-6 weeks.
4. Look at Patient Reviews
The most legitimate listings with extremely stringent criteria are Google Local Business Listings and Yelp. Why? Because these are carefully monitored with very strict rules. Google has over 200 algorithm checks for websites alone, so you can bet they take their local business listing reviews seriously. Check for patient reviews, especially the long in-depth ones that are carefully worded and describe the result. Some dentists also have before and after pictures of their work. It's always wise to go through the dentist's website or even give them a call and speak with them before scheduling an appointment.
5. Check with some area specialists:
When in doubt, call some specialists. Periodontists, endodontists, and even local dental labs see dental work from all over your community. If you need emergency care, ask if they offer urgent dental care. They know how offices communicate with their patients and with colleagues. If you call three or four, hopefully, you'll hear a name more than once.
6. Look around the office—and ask about their technology
While no one needs to have all the newest gadgets and gizmos, they do need to be up-to-date. Is the office computerized, or are they still using paper charts? Do you get a waft of mothballs and stale cigarette smoke when you walk in? Or does the office appear clean and orderly? Do they have the technology to show you what's going on in your mouth? Most offices have intraoral cameras and digital x-rays. Will they take the time to explore the condition of your mouth with you?
Finding a dentist who will take the time to listen, help you establish health goals, and evaluate your current and future needs will set you up for a lifetime of good oral health. And good oral health will, in turn, benefit your overall wellness and longevity. So, choose wisely. Your life could depend on it.
We at White Rose Family Dental LLC take pride in offering our patients the best dental care possible! Please call us at 717-822-0272 or click here to set up an appointment.